UNIABUJA Post UTME Screening Form for 2020/2021 Academic Session. The general public should take note of the information concerning the University of Abuja (UNIABUJA) Post UTME Registration Form. How to Apply for UNIABUJA Post UTME Screening and UNIABUJA Post UTME Requirements are given in details.
Candidates seeking for admission into any of the departments in University of Abuja and  are in need of the updates for the UNIABUJA Post UTME screening, stay glued to this page.
I believe after reading this article, you will be able to know everything concerning UNIABUJA Post UTME, How to Apply, Screening date, UNIABUJA Post UTME Eligibility, etc.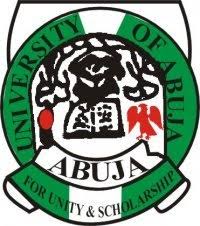 UNIABUJA Post UTME Registration Form is out
Candidates who made the University of Abuja, Gwagwalada as First Choice University in the 2020 Unified Tertiary Matriculation Examination (UTME) are  to note that the post UTME Screening Form for 2020/2021 Admission Screening is out and on sales Online.
Follow the instructions given below appropriately.
UNIABUJA Post UTME Screening Eligibility.
1. Candidates must have five credits in O' Level results at NOT MORE THAN TWO (2) SITTINGS and scored a minimum of 180 in the 2020/2021 UTME;
2 Aspirants must have chosen the University of Abuja as their first choice or changed from other Institutions to University of Abuja as their first choice;
3) Candidates for Direct Entry (D.E) Admission will be required to upload both their O' Levels and Higher qualifications accordingly to the University portal and attend the screening exercise.
How to Apply For UNIABUJA Post UTME  Screening 2020
Visit the official website atwww.uniabuja.edu.ng for the Current Application Steps. The steps below can also be helpful.
Eligible candidates are required to pay a processing fee of N2,000.00 (Two thousand Naira only), through Remita Platform via the University of Abuja 2020 Post-UTME Screening Portal.
1. Visit http://portal.uniabuja.edu.ng and click on "Click here to apply"
2. Click Undergraduate link on the left pane
3. Enter your JAMB Registration Number and Click on "Get details"
4. Complete the basic information page (Please note: Enter only valid phone number and email address and click next.
5. On the payment review page, click on "Generate RRR" and this takes you to another page
6. Click "Submit" and you will be redirected to remita payment page.
7. Enter ATM card (Mastercard or Visa) number and other details as appropriate and submit
8. Enter "OTP code" sent to your phone and click continue to complete your payment.
9. After a successful payment, click on "Main login" on the portal, enter your Jamb registration number and Surname as password
10. Click on "Login to dashboard"
11. Click on "Application form" and complete your registration.
12. Ensure you print completed registration form, payment receipt and exam schedule
UNIABUJA Post UTME Cut off mark 2020
As already stated above, Student who wishes to take part in the UNIABUJA Post UTME Registration and Screening must Score a Minimum of 180 in their UTME.  Those who did not choose UNIABUJA as First Choice University but scored a minimum of 180 in their UTME can also apply on the condition that they visit the JAMB website for a change of Institution.
How much is UNIABUJA Post UTME Form 2020?
Eligible candidates would be required to pay a Registration fee of #2000
UNIABUJA Post UTME Screening Date
The university management has, as at this time, release the date for the Post UTME screening. , keeps visiting this page daily. Screening from Monday 7th September – Friday 27th November, 2020 online.
Screening Requirements 2020
Apart from The requirements necessary to complete the Online Registrations for the Post UTME Screening. Students Should make Sure that The JAMB Original Result and other Documents not yet mentioned are ready
UNIABUJA Courses and Requirements
Candidate for Postgraduate studies into University of Abuja, must have obtained at least (5) credits including English Language and Mathematics in not more than two sittings in WAM.Sc/NECO/GCE (Ordinary Level) or their equivalent.
Candidate applying for the M.A., M.EPhD., M. Eng., MVPH, MVPM and M.M.Sc. degree in any field must have obtained a Bachelor's degree with at least second-class lower division in the relevant diM.Scipline.
A Candidate for Ph.PhD. in any Programme of the University of Abuja must have obtained a minimum weighted average M.Score of 60% (4 points) letter grade "B" average performance in the Master's Degree
A Candidate applying for the Ph.D with a Master's Degree from any other University, who, in his/her Masters study had not previously taken the compulsory courses or their equivalent, similar to the courses in the University of Abuja shall, on admission, be required to offer and pass such courses with a minimum of 60% (4 points) or a letter grade "B"
Candidates seeking for admission into any of the Postgraduate Diploma Programmes must possess a University degree with minimum grade of third class or HND with a minimum of Lower Credit.
MBBS, BDS is required for MPH Community Medicine while health related degree is required for MPH Sexual and Reproductive Health
NOTE: PhD, candidates should attach a maximum of 500 words research proposal.
Candidates applying for a master's degree in Economics should have a minimum CGPA of 3.00.
Only the programmes of the Centre for Gender Security Studies and Youth Advancement and the Institute of Education have the Part-Time component.
 Available Courses
ACCOUNTING
AGRICULTURAL SCIENCE AND EDUCATION
AGRICULTURE
ARABIC STUDIES
BANKING AND FINANCE
BIOLOGY
BUSINESS ADMINISTRATION
CHEMICAL ENGINEERING
CHEMISTRY
CHRISTIAN RELIGIOUS STUDIES
CIVIL ENGINEERING
COMPUTER SCIENCE
DRAMA/DRAMATIC/PERFORMING ARTS
ECONOMICS
EDUCATION AND ARABIC
EDUCATION AND BIOLOGY
EDUCATION AND CHEMISTRY
EDUCATION AND CHRISTIAN RELIGIOUS STUDIES
EDUCATION AND ECONOMICS
EDUCATION AND ENGLISH LANGUAGE
EDUCATION AND ENGLISH LANGUAGE AND LITERATURE
EDUCATION AND GEOGRAPHY
EDUCATION AND INTEGRATED SCIENCE
EDUCATION AND ISLAMIC STUDIES
EDUCATION AND MATHEMATICS
EDUCATION AND PHYSICS
EDUCATION AND SOCIAL STUDIES
EDUCATIONAL MANAGEMENT AND PLANNING
ELECTRICAL ENGINEERING
ENGLISH AND LITERARY STUDIES
ENVIRONMENTAL EDUCATION
GEOGRAPHY
GUIDANCE AND COUNSELLING
HISTORY
ISLAMIC STUDIES
LAW
LIBRARY AND INFORMATION SCIENCE
LINGUISTICS
LITERATURE IN ENGLISH
MATHEMATICS
MECHANICAL ENGINEERING
MEDICINE AND SURGERY
MICROBIOLOGY
PHILOSOPHY
PHYSICS
POLITICAL SCIENCE
POLITICAL SCIENCE AND INTERNATIONAL RELATIONS
PRIMARY EDUCATION STUDIES
PUBLIC ADMINISTRATION
SOCIOLOGY
STATISTICS
VETERINARY MEDICINE
Duration of the Aptitude Test
The specific time and date for the uniabuja post utme for individual candidates would be communicated in due course.
SEE, AlSO CHECK JAMB RESULT
HOW TO ACCEPT AND REJECT ADMISSION ON JAMB PORTAL
ATTENTION!
You must enter a valid mobile number and e-mail address for further communications.
Those who fail to register within the period WILL NOT be qualified for the Aptitude Test.
Any candidate who fails to successfully submit his application online would automatically lose his/her chance of being considered for admission.
I hope at this point the article is very Useful, kindly share it with friends using any of the platforms below.
ALSO, SEE