All Federal Government Recruitment 2020/2021 and How to apply for Vacancies. Welcome to all Federal Government job vacancies. We are glad to get you in our daily government recruitment updates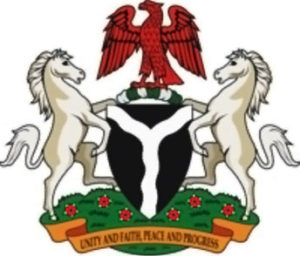 Our aims are to give you all the necessary information on the current Federal Government of Nigeria's 2020/2021 Recruitment and how to Successfully apply for Federal government job positions.
In this article, we have taken time to outline everything needed to apply for any federal government 2020 recruitment without stress, take notes of all the job details and the requirements at the Federal Government job portal.
Nigerian Federal Government Jobs 2020/2021
As a result of lack of job opportunity for massive Nigerian graduate and non graduates, the Federal government of Nigeria has strategize ways to to provide good paying Jobs for the Unemployed Nigerians.
All unemployed citizens of Nigeria are advised to register for the latest Federal government Jobs initiative mad available.
These registration processes will enable  the government to gather up-to-date data of unemployed Nigerians so as to be able to link job seekers up with existing vacancies in the government.
This was publicized in a statement made and signed by the Deputy Director, Information & Public Relations, National Directorate of Employment (NDE).
Important Updates on Government Recruitment:
The Federal Civil Service Commission of Nigeria (FCSC) has begun recruitment into some ministries and agencies, urging all unemployed Nigerians with the requisite qualifications to apply online.
A notice from the commission on Thursday listed the ministries having vacancies as Federal Ministry of Information, Federal Ministry of Environment, Federal Ministry of Justice, Federal Ministry of Trade and Investments, and Bureau of Public Procurement.
The Commission said the job type is full time and are for graduates with OND, HND, BA/BSc.
It listed the locations as Abia, Abuja, Adamawa, Akwa Ibom, Anambra, Bauchi, Bayelsa, Benue, Borno, Cross River, Delta, Ebonyi, Edo, Ekiti, Enugu, Gombe, Imo, Jigawa, Kaduna, Kano, Katsina, Kebbi, Kogi, Kwara, Lagos, Nassarawa, Niger, Ogun, Ondo, Osun, Oyo, Plateau, Rivers, Sokoto, Taraba, Yobe, Zamfara Job Field Administration/Secretarial General.
The Commission directed applicants to apply online through www.fedcivilservice.gov.ng.
The applicants are also directed to collect FCSC forms from chairmen of the states civil service commissions in the geo-political zones: North-West Kaduna, North-East Yola, North-Central and FCT Mabushi Abuja, South-East Owerri, South-South Port Harcourt, and South-West Ibadan.
YOU ALSO NEED
According to him, the registration is in compliance with the third mandate of the National Directorate of Employment (NDE), which requires it "to obtain and maintain a data bank on employment and vacancies in the country with a view to acting as a clearing house to link job seekers with vacancies in collaboration with other government agencies.
N/B: Online Registration of unemployed Nigerians by the Federal government has started (The registration exercise first started in and continues).
Current FG Recruitment Positions.
The Government of Nigeria with the assistance of the UNDP has secured funding through the Global Environment Facility (GEE) to implements project that would foster sustainability and resilience in Nigeria agricultural production.
The goal of the five-year project is to enhance long-term sustainability and resilience of food production systems in Nigeria, building greater community resilience to climate risks and other shocks that drive food insecurity. The project is seeking for qualified individuals to be recruited in the Project Management Unit (PMU).
Federal Economy Agencies Jobs in Nigeria.
Asset Management Corporation of Nigeria (AMCON)
Budget Office of the Federation (BOF)
Bureau of Public Enterprises (BPE)
Bureau of Public Procurement (BPP)
Central Bank of Nigeria (CBN)
Corporate Affairs Commission (CAC)
Debt Management Office (DMO)
Federal Inland Revenue Service (FIRS)
Federal Mortgage Bank of Nigeria (FMBN)
Fiscal Responsibility Commission (FRC)
Infrastructure Concession Regulatory Commission (ICRC)
National Bureau of Statistics (NBS)
National Council on Privatisation (NCP)
National Insurance Commission (NAICOM)
National Pension Commission PenCom(PenCom)
National Planning Commission (NPC)
National Sugar Development Council(NSDC)
Niger Delta Development Commission(NDDC)
Nigeria Customs Service (NCS)
Nigeria Deposit Insurance Corporation(NDIC)
Nigeria Investment Promotion Commission(NIPC)
Nigerian Export – Import Bank (NEXIM Bank)
Nigerian Export Promotion Council (NEPC)
Nigeria Export Processing Zones Authority(NEPZA)
Securities and Exchange Commission (SEC)
Standards Organisation of Nigeria (SON)
Small and Medium Enterprise Development Agency of Nigeria (SMEDAN)
Governments Agricultural Jobs in Nigeria.
Below are list's of the Agricultural agencies in Nigeria that may likely recruit this 2019. See the list's below
National Agricultural Extension, Research and Liaison Services (NAERLS)
National Veterinary Research Institute(NVRI)
Nigerian Agricultural Insurance Corporation(NAIC)
National Root Crops Research Institute (NCRI)
Agricultural Research Council of Nigeria
Nigerian Institute for Oceanography and Marine Research
Nigerian Institute for Oil Palm Research (NIFOR)
Nigeria Agricultural Quarantine Service (NAQS)
National Horticultural Research Institute (NIHORT).
Federal Aviation Agencies Jobs.
You can see the list's of all the agencies under Nigerian aviation that may likely recruit thus 2020:
Federal Airports Authority of Nigeria (FAAN)
Nigerian Airspace Management Agency (NAMA)
Nigerian Civil Aviation Authority (NCAA)
Accident Investigation Bureau (AIB)
Nigerian Meteorological Agency (NIMET)
Nigerian College of Aviation Technology (NCAT).
Jobs in Communication Agencies.
Do you have the right communication skills? can you address the public very well? If yes, you can keep your eyes in any of the under listed federal Government Agencies for current recruitment opportunities. See the list's below:
National Information Technology Development Agency (NITDA)
Nigeria Communications Satellite Limited (NIGCOMSAT)
Nigerian Broadcasting Commission (NBC)
Nigerian Communications Commission (NCC)
Nigerian Postal Service (NIPOST)
National Frequency Management Council.
Education/Teaching Federal Government Jobs.
Below are list's of all the education related agencies that may likely recruit this 2020. You can quickly see the list's below:
Joint Admissions and Matriculation Board(JAMB)
National Examination Council (NECO)
National Open University of Nigeria (NOUN)
National Teachers Institute (NTI)
National Universities Commission (NUC)
Teachers Registration Council of Nigeria(TRCN)
National Business and Technical Examinations Board (NABTEB)
Universal Basic Education Commission (UBEC)
West African Examination Council (WAEC).
Federal Energy Jobs.
Do you have skills or are you an experienced energy worker? Would you like to work in any Federal Government energy agencies this year? If yes, kindly take a look at the agencies below:
Department of Petroleum Resources (DPR)
Electricity Management Services Limited(EMSL)
Energy Commission of Nigeria (ECN)
National Power Training Institute of Nigeria(NAPTIN)
Nigerian Electricity Regulatory Commission(NERC)
Nigerian National Petroleum Corporation(NNPC)
Nigerian Nuclear Regulatory Authority(NNRA)
Petroleum Product Pricing Regulatory Agency (PPPRA)
Power Holding Company of Nigeria (PHCN)
Rural Electrification Agency (REA)
Transmission Company of Nigeria
Government Environmental Agencies Jobs.
If you want to in keeping Nigeria clean, then you should consider getting a job in any of the under listed environmental agencies in Nigeria.
Take your time and read through the list's below below very we'll.
Federal Environmental Protection Agency (FEPA)
Forestry Research Institute of Nigeria(FRIN)
National Biosafety Management Agency(NBM)
National Environmental Standards and Regulations Enforcement Agency (NESREA)
National Oil Spill Detection and Response Agency (NOSDRA).
Federal Government Health/Medical Jobs
Are you a certified health practitioner? If yes, then you can go through the under listed agencies to known if there's any available vacancies for you.
Before you can be allowed to work in any of the under listed Federal health Agencies in Nigeria, you'll first have to provide a valid licences.
National Health Insurance Scheme – (NHIS) (www.nhis.gov.ng)
National Institute for Pharmaceutical Research and Development (NIPRD)[66]
National Agency for the Control of AIDS(NACA)
National Agency for Food and Drug Administration and Control (NAFDAC)
National Primary Health Care Development Agency (NPHCDA)
Nigerian Institute of Medical Research(NIMR)
Judiciary Jobs.
Are you a legal Practitioner? Would you like to get a job in any federal judiciary agency in Nigeria in this 2019? If yes, kindly take your time and for through the list's of Nigerian judiciaries where you can Apply for latest job vacancy. See the list's below:
National Judicial Council (NJC)
Federal Judicial Service Commission(FJSC)
National Judicial Institute (NJI)
Maritime Jobs.
This section discuss about list's of Nigerian maritime agencies Jobs under the watchful eyes of the Nigerian Federal government. Getting a job here means good salary. Maritime salary structure will be diffused soon here.
For now, kindly see all the agencies you can submit your CV for employment purpose below:
Nigerian Maritime Administration and Safety Agency (NIMASA)
Nigerian Ports Authority (NPA)
Nigerian Shippers Council (NSC)
News/Media Jobs.
Do you have good skills in journalism? Are you a certified writer? If yes, you can now see list's of all Nigerian Federal Government Media Agencies where you can get latest federal government jobs in Nigeria in 2019.
Broadcasting Organisation of Nigeria (BON)
News Agency of Nigeria (NAN)
Nigerian Press Council (NPC)
Nigerian Television Authority (NTA)
Science and Technology Jobs.
We've listed all the science and technology agencies where you can easily get high paying jobs in Nigeria today. If you'd like to know the Agencies, kindly view the list's below:
National Agency For Science and Engineering Infrastructure (NASENI)
National Biotechnology Development Agency (NABDA)
National Centre for Remote Sensing, Jos (NCRS)
National Office for Technology Acquisition and Promotion (NOTAP)
National Space Research and Development Agency (NASRDA)
Nigerian Nuclear Regulatory Authority(NNRA)
Raw Materials Research and Development Council (RMRDC)
Nigerian Communications Satellite Ltd(NIGCOMSAT)
National Centre for Technology Management (NACETEM)
Water Resources Vacancies.
Take your time and see list's of all water resources Federal Government agencies where you can submit your CV for job/employment/replacement. See the list's below:
Nigeria Hydrological Services Agency(NIHSA)
Nigerian Integrated Water Resources Commission
National Water Resources Institute (NWRI)
River Basin Development Authorities(RBDA's)
Other Nigerian Federal Government Agencies Jobs.
Below are list's of other Federal government jobs you can register for online or offline. See the listing below:
Centre for Black and African Arts and Civilization (CBAAC)
Code of Conduct Bureau (CCBCCB)
Computer Professionals Registration Council of Nigeria (CPN)
Consumer Protection Council (CPC)
Economic and Financial Crimes Commission (EFCC)
Federal Character Commission (FCC)
Federal Housing Authority (FHA)
Independent Corrupt Practices and Other Related Offences Commission (ICPC)
Independent National Electoral Commission (INEC)
Industrial Training Fund (ITF)
Legal Aid Council of Nigeria (LACoN)
National Agency for the Prohibition of Trafficking in Persons (NAPTIP)
National Boundary Commission
National Council of Arts and Culture(NCAC)
National Economic Reconstruction Fund(NERFUND)
National Emergency Management Agency(NEMA
National Hajj Commission of Nigeria(NaHCON)
National Human Rights Commission(NHRC)
National Identity Management Commission(NIMC)
National Institute for Hospitality Tourism(NIHOTOUR)
National Lottery Regulatory Commission
National Orientation Agency (NOA)
National Poverty Eradication Programme(NAPEP)
National Salaries, Incomes and Wages Commission (NSIWC)
National Sports Commission (NSC)
Nigeria Extractive Industries Transprency Initiative (NEITI)
Nigeria Immigration Service (NIS)
Nigerian Building and Road Research Institute (NBRRI)
Nigeria Institute of Building (NIOB)
Nigeria Police Force (NPF)
Nigerian Christian Pilgrim Commission(NCPC)
Nigerian Copyright Commission (NCC)
Nigerian Tourism Development Corporation(NTDC)
Public Complaints Commission
Surveyors Council Of Nigeria
Nigerian Prisons Service (NPS)
Nigeria Custom service (NCS)
Nigeria Civil Defence and Security corps
Mistake to Avoid While Applying for Government Recruitment.
Many people fail in many application not because they are not qualified, but because of numerous mistakes they make in the course of the application for many recruitment. So, take note of the following:
Apply on time, do not wait for the deadline.
Do the application processes alone, don't send anybody to avoid mistakes in your data
Keep yourself updated concerning the application
Make sure you supply all the necessary requirements
Take time to crosscheck your details before submission.
I hope this article on Federal government 2020 recruitment is very useful to you, please kindly share it with others.
Nigerian Federal recruitment 2020