Welcome friends! Today in this article, I am going to guide you on Midea Air Conditioners Price & Dealers.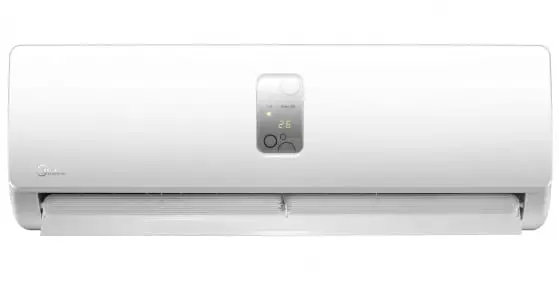 Midea air conditioners is a leading global brand in air conditioning. Media is also a popular brand of air conditioners in Nigeria. Midea air conditioners are tropicalised and can handle power fluctuation. Both features are essential for air conditioners operating in Nigeria. In this page you will find a very brief overview of Midea air conditioners and contacts of dealer shops where genuine Media-branded air conditioners can be purchased.
Where to Buy Midea Air Conditioners
Jumia Nigeria – See Offers | Konga Nigeria – See Offers


Midea air conditioners are available in different capacities targeted to different conditions. The air conditioners are available for 1 phase or 3 phase power applications.
---
Midea air conditioners are equipped with high performance compressors designed to withstand power fluctuations. Midea A/Cs features overload protection to protect your compressor. Midea air conditioners dealers in Nigeria offer three years warranty on compressors.
Midea air conditioners come in different models, styles, and capacities like:
Midea Floor Standing air conditioners (3HP/5HP/6 HP/7 HP/8 HP/10HP (up to 96000 BTU))
Midea Ceiling & Convertible air conditioners (2.0HP/3.0 HP)
Midea Windows unit air conditioners (1.0HP/1.5 HP/2.0HP)
Midea Split unit air conditioners (1.5 HP/2.0HP/3.0 HP
Midea Roof Top air conditioners (2.5 Tons – 25.0 Tons)
Midea Duct air conditioners (1.5 Tons – 8.0 Tons)
SEE ALSO,
How to Make Money on Fiverr Today in Nigeria
Midea Air conditioners price in Nigeria ranges from 85,000 Naira to 400,000 Naira depending on capacity. For latest prices click here
Other products air conditioning products from Midea include:
Midea VRF Systems (12 KW to 45 KW)
Midea DC Inverter A/C Smart (33.5KW/40 KW/45 KW)
Midea Chillers with DX Evaporator (25.0KW to 45.0 KW)
Apart from air conditioning appliances, Midea also manufacture Refrigerators, Freezers, Gas Cookers, Microwave Ovens, Washing Machines, and Water Dispensers.
Want to buy air conditioners online, Click Here
Buying Midea Air Conditioners
Aside buying from online stores like Jumia and Konga, you can also buy Midea products, including air conditioners from Somotex.
Somotex is the authorised dealer of Midea air conditioners in Nigeria. Somotex offer services from sales and installation of the air conditioners to design and project consultation. Somotex also offer great after sales services for Midea brand of air conditioners. Midea air conditioners come with 3-year warranty on compressor.
Somotex HQ & Midea Lagos Showroom:
5, Olorunfunmi Street, Off Kudirat Abiola Way, Ojota, Lagos, Nigeria
Telephone: 08129146004
email: [email protected]
Somotex Abuja:
Plot 1850, Cadestral Zone 807, ABC Cargo Compound, Near Mabushi Modern Market, Jahi, Abuja
Tel: 07080658241, 08129145872
Somotex Onitsha Office:
KM 13 Enugu Expressway, Near Ogbunike Junction, Near Toll Gate, Onitsha, Anambra
Tel: 08129134912, 08129145913
Somotex Port Harcourt office:
12 Forces Avenue, Old GRA, Port Harcourt, Rivers
Tel: 08129121619, 08129145922
Somotex Ibadan office:
123, Obafemi Awolowo Way, Opp Oke-Ado Ibadan, Oyo
Tel: 08129145880, 08129145885
Somotex Kano office:
59, Moganda Road, Bompai Industrial Area, Kano
Tel: 08129145890, 08129121620
Genuine Media air conditioners may also be available in leading stores and malls throughout Nigeria.
We advise you to bookmark this page and equally share it with your friends who are also hunting for Midea Air Conditioners Price & Dealers. If you've got any questions, please use the comments section below one of our admin will attend to you within 12hours