Firstmonie and First Mobile App. Welcome to our guide on firstmonie and First Mobile app, how to activate and use for banking. We are aiming at giving you all required to download your firstmonie mobile app and make your online banking comfortably at the comfort of your home
Firstmonie and First Mobile App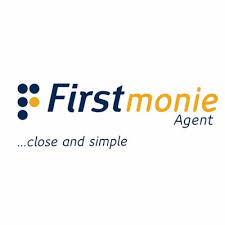 Banks are introducing easier ways for customers to use theirservices. Make payments for goods or services purchased, make cash withdrawals andtransfer money at anytime.
Mobile Banking services which allow you to send and receivemoney from your phone has been launched by Mobile Networks such as MTN andbanks in Nigeria such as GTBank, UBA and now First Bank
In this post we'll explore First Bank Nigeria PLC Mobile Money service called FIRSTMONIE which was recently launched. Here's What you need to know, how to get registered, Fund your account, Transfer and receive money.
SEE ALSO
First bank Online Transfer and banking
FCMB Bank Transfer Code Recharge and buy data
Access Bank Transfer Code , Recharge and buy data
FirstMonie and What is FirstMonie
Firstmonie is a Mobile Banking service by First Bank Plc which can be used to send / receive money, buy airtime and pay bills. All this can be done on a mobile phone without a bank account.
How you can Register for FirstMonie
You can register for FirstMonie in two ways:
– 1. Dial *894# fromand Airtel, Glo, Or Etisalat Line and Follow the prompt (MTN Subscribers shouldregister using the second method).
– 2. Visit > https://www.firstmonie.com/imobile from aMobile phone or PC browser. Register for FirstMonie
You will be required to create a 5 Digits Security PIN afterregistration for WAP and USSD
How to Fund your FirstMonie Mobile Account
Your FirstMonie account will have a 0 Naira account balanceafter successful registration, to start sending money, purchasing etc, you needto fund your account. Here's how:
Funding from FirstMonie
Funding account from FirstMonie Agent: A FirstMonie agentnear you can accept cash and send to your firstmonie account, you simplyprovide your phone number and amount you wish to load.
You will receive an SMS confirmation and receipt oftransaction
Funding You FirstMonie Account Via ATM Go to a FirstBankATM, Insert your card, PIN and select the SEND MONEY option.
Select "TO MOBILE PHONE" option and enter yourfirst money phone number you wish to fund.
Enter amount and confirm.
Fund FirstMonie from your First bank Account: This is theeasiest way (ithink) since it allows direct transfer of money from a FirstBankaccount. You must first link your firstbank account with Firstmonie account tomake this possible. Visit a FirstBank branch and fill out a mandate form tolink your FirstBank and Firstmonie accounts. When this has been done, Dial*894# and select 'firstBank Services' Menu >> "Load Money frombank" option
FirstMonie is FREE,but there's a limit to the amount you can transfer per transactions and perday. The Maximum Individual and Daily transfer limitations apply to 3 differenttypes of FirstMonie accounts.
FirstMonie Classic – Maximum Individual transaction of 3000Naira and Daily limit of 30,000 Naira.
FirstMonie Gold – Maximum Individual transaction of 10,000Naira and daily limit of 100,000 Naira.
FirstMonie Platinum – Maximum individual transaction 100,000Naira and daily limit of 1,000,000 Naira.
To upgrade you account from the default (Classic) provideyou ID or other identification documents to a First Monie Agent near you.
FirstMonie is on twitter @FirstMonie – Tweet your questions to them, they'll respond. You can also call 0700FIRSTMONIE (070037477866643) or email firstmonie@firstbanknigeria.com for any inquiries.
I hope the article Firstmonie and First Mobile App. Download now is very helpful to you, kindly share ift with friends.