FUTO Cut off Mark 2020/2021. The Federal University of Technology Owerri cut off mark. Candidates who Registered for JAMB 2020 and wish to know the cut off marks for different Universities in Nigeria.
They are Online googling FUTO Cut off Point 2020, FUTO 2020 Post UTME Cut off mark, FUTO 2020 Post UTME Screening Cut off point, etc.  keep reading.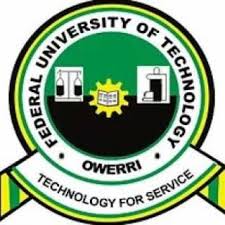 What Is FUTO Cut off Mark?
Cut Off Mark is the minimum point a student applying for admission must attain in the Unified Tertiary Matriculation Examination (UTME or JAMB) and or Post-Utme/Screening Exercise in order to be considered for admission into a particular school..
Following the scrapping out of post UTME by the federal government, the Joints Admission and Matriculation Board (JAMB) had given a benchmark of 180 and above, the Federal University of Technology Owerri has followed suit in the 180 general cut of mark of JAMB.
Candidates with higher scores are first considered; in admission basics, candidates with lower scores though might meet the cut off mark of 180 may likely not be admitted. In fact, it is the higher your scores, the higher the chance of being admitted.
RECOMMENDED:
FUTO Departmental Cut-off Mark
The Federal University of Technology Owerri does not really have a specific cut off mark for courses. However, candidates who have scored a minimum of one 180 in UME examination are eligible to apply for admission into any of their choice courses.
Due to the high number of students wishing to study at the Federal University of Technology Owerri, the admission processes is competitive and an admission is given based on JAMB score and O level grades.
What Determines FUTO Departmental Cut Off Mark?
The Number of Applicants: When there are many candidates applying to gain admission into University the departments may likely raise the cut off mark so as to select the best.
The Average Score: When the average score of JAMB and post UTME is gotten, If the scores are higher then, it is possible that the departmental cut off mark will be high.
Below are courses offered in the university as well as their cut off mark:
1. Electrical/Electronics Engineering 220
2. Mechanical Engineering 220
3. Futo cut off mark for Petroleum Engineering 210
4. Futo post utme cut off mark for Computer Science 210
5. Civil Engineering 210
6. Information Manag. Technology 210
7. Chemical Engineering 200
8. Optometry 200
9. Biochemistry 190
10. Dental Technology 180
11. Public Health Technology 180
12. Prosthesis & Orth. Technology 180
13. Project Manag. Technology 180
14. Ind. Microbiology 180
15. Geology 180
16. Material & Met. Engineering 180
17. Polymer & Textile Engineering 180
18. Agricultural Engineering 180
19. Food Science & Technology 180
20. Biotechnology 180
21. Agric Economics 180
22. Transport Manag. Technology 180
23. Maritime Manag. Technology 180
24. Financial Manag. Technology 180
25. Biomedical Technology 180
26. Ind. Physics 180
27. Ind. Chemistry 180
28. Biology 180
29. Mathematics 180
30. Science Laboratory 180
31. Statistics 180
32. Agric. Extension 180
33. Animal Science Technology 180
34. Crop Science Technology 180
35. Fishery & Aq. Technology 180
36. Forestory & Wildlife Technology 180
37. Soil Science Technology 180
38. Building Technology 180
39. Environmental Technology 180
40. Landscape Architectural Tech, 180
41. Quantity Surveying Tech. 180
42. Surveying & Geoinformatics 180
43. Urban & Regional Planning 180
FUTO Nature of Admission Screening
The Federal University of Technology Owerri holds her admission screening exercises within a week or couple of weeks and it usually comes in two phases. Students who applied to study in the school are to proceed for the pre-screening exercise when once it is being announced.
FUTO Address and Locations
The Federal University of Technology Owerri is located in the heart of the town of Owerri, Ihiagwa.
Contact Us @
Faculty of Administration,
Federal University of Technology Owerri,
Nigeria.
E-mail: info@futo.edu.ng.
I hope the article 'FUTO Cut off Mark 2020/2021 – School and Departmental Cut off Mark' was very useful to you. Kindly share if with friends using any of the social media below
SEE ALSO,