2020 Big Brother Naija (BBNAIJA) Housemates Biographies/profiles for Season 5. This page is aiming at giving you and the general public everything about the Biographies/profiles of all the Big Brother Naija (BBNAIJA) 2020 Housemates. With this page, you can view the Names, ages & photos of the BBNAIJA 2020 contestant as the BBN show is growing bigger and better this season. keep reading below for more.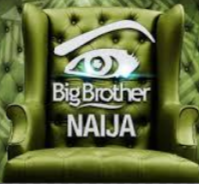 Have you been searching for the biographies and profiles of the Big Brother Naija 2020 housemates?
Do you want to know who and who is in the BBNAIJA house this season 5?
Then relax and read through this page as we present to you, the names, ages, photos, state of origin, and other relevant details of all the BBN contestants for 2020 Season 5. Keep going.
BBNAIJA 2020 Housemates biographies/profiles For Season 5
Here are the housemates that will make you stay glued to your TV screen all through the 11 weeks:
1. Avala 
Saidat "Avala" Balogun's highest point of her life is when she gave birth to her daughter and her single, 'Give me a chance'. The budding singer studied music and business at York College in Queens, New York. Avala wants the world to know her. She's so happy to be here. Avala is not single and is not ready to mingle!
---
2. Diane
Diane is 23 and from Kaduna. She's going to be herself and is in the house for the money! She's a terrible dancer but loves dancing. Very single, too.
---
3. Ella 
Victoria "Ella" Nnabuchi is no stranger to the limelight. She was a runner up in a popular music talent search show and she's a television presenter, voice-over artist, actress and model. Ella is 30 and from Anambra. She's so giddy!. Ella says she's single and not available. She loves attention and doesn't like to wear clothes.
---
4. Esther
Esther is 22 from Lagos. She's excited and nervous. Esther is a lawyer and a part time hustler. She's here for it all – money, experience, fun!
---
5. Frodd
Frodd is 28 and from Anambra. "Fresh and odd." Frodd says he'll be himself. He's a bit complicated, and is a 9-5 guy, not an entertainer.
---
6. Gedoni
Ekpata Gedoni is a fashion entrepreneur who likes to keep it simple with a dash of sophistication. The 31-year-old Cross Riverian enjoys basketball, soccer, taking walks and cleaning the house! His other talents include writing poetry and drawing portraits with pencil.
---
7. Ike
Ike is 26 and from Imo. He's so excited and wants to give us a show! He wants to give us drama and romance. Ike is a model, and we can expect a lot of attitude from him.
---
8. Isilomo
Isilomo is 27 and from Edo, and she's adventurous. She wants us to expect a lot of fun.
---
9. Jackye
Jackye is 23 and from Anambra. She too is here for the money. She's in a relationship. Jackye says she's a chameleon. She'll amass a large fanbase.
---
10. Jeff
Jeff is 30 and from Anambra. An Igbo boy, so composed. He wants to have fun and cause trouble with the ladies. Jeff says he doesn't have a strategy. He's not married.
---
11. Khafi
Khafi is a policewoman!. Police officer Khafi Kareem believes that you can have it all if you believe in yourself. She is not only hoping to win the prize money but she wants the exposure that being in Big Brother Naija House brings so that she can do societal good.
---
12. Kimophra
Kimophra is single and available. She wants us to expect a lot of manipulation and sarcasm. Kimophra is here for both the experience and money. She wants to invest and further her education.
---
13. Mercy
26-year-old Mercy Eke is a video vixen and businesswoman based in Lagos. She loves cooking, swimming, travelling and dancing. No matter the setbacks, Mercy always picks herself up and does her best. She's here to win the money.
---
14. Mike
Mike Edwards is a husband, CEO and athlete who doesn't know how to quit. The highest point in his life was the day he got married to the love of his life. Mike owns the first Black-owned cigar line in the United Kingdom and he's also a professional athlete.
---
15. Nelson
Nelson is 26 and is from Rivers State. He's single and VERY VERY available!. Nelson is a masseuse, and is a past Mr Universe Nigeria.
---
16. Omashola
Model and Entrepreneur Omashola is originally from Delta State, but now calls Lagos home. He loves playing basketball, cooking and "being in the water, even though I can't swim". Omashola says he's a talkative. "Warri no dey carry last."
---
17. Seyi
Seyi is 30 from Ogun. He's known as The Doctor!. Seyi is not single and not available. Is he married? He's here for the experience!. Seyi is the grandson of Obafemi Awolowo. He's here to enjoy himself.
---
18. Sir Dee
Sir Dee is 28 and is from Kogi. He's here for money and experience. Sir Dee is a banker, and his bosses don't know he's on Big Brother.
---
19. Tacha
Tacha is 23 and from Rivers. She can't wait to show the world herself. She loves to make money. Tacha is a social media sensation. She's bringing herself, she says – she's real, interesting.
---
20. Thelma
Thelma is 26 from Imo. She's going to spice up the house!. She's here for the experience and the money. She's not single!
---
21. Tuoyo
Tuoyo is 24 and he likes working out. He's a flirt. Tuoyo is also a psychotherapist, a part time stripper and fitness trainer.
---
The show will officially kick of on 19th July 2020, stay tuned.
RECOMMENDED:
BBNAIJA Housemates Photos For Season 5 2020
I hope you saw the list of BBNAIJA housemates Photos and their corresponding profiles above? 
To all the Big Brother Naija lovers, here is another season of the reality Tv show. This time, the show is being hosted in Nigeria for the First time in history.
Auditions have been concluded and we are now waiting for the names of the housemates for 2020 to be released.
To this end, we promise to updates you once the contestants have been made known by the BBNAIJA 2020 producers.
Subscribe to this page in order to receive instant updates about Big Brother Naija 2020 housemates.
At this juncture, i hope you are well guided on the latest 2020 Big Brother Naija (BBNAIJA) Housemates Biographies/profiles? Let us know your mind by commenting below. Also, there is love in sharing, so, share this page with your friends online on social media.