2020 Big Brother Naija (BBNAIJA) Housemates Biographies/profiles for Season 5. This page is aiming at giving you and the general public everything about the Biographies/profiles of all the Big Brother Naija (BBNAIJA) 2020 Housemates. With this page, you can view the Names, ages & photos of the BBNAIJA 2020 contestant as the BBN show is growing bigger and better this season. keep reading below for more.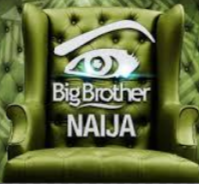 Have you been searching for the biographies and profiles of the Big Brother Naija 2020 housemates?
Do you want to know who and who is in the BBNAIJA house this season 5?
Then relax and read through this page as we present to you, the names, ages, photos, state of origin, and other relevant details of all the BBN contestants for 2020 Season 5. Keep going.
New BBNaija Housemates Biographies 2020
BBNAIJA 2020 Housemates biographies/profiles For Season 5
The following are the current bbnaija housemates for 2020 season 5 live show;
1. Ozo
A Brief biography about Ozo;
Ozo is 27 years a Consultant and entrepreneur, is from Imo State. One of his greatest achievements is working with a UEFA Federation in Europe. It is no surprise then that when he is not busy consulting or managing his urban clothing line, you'll find him analysing sports and watching documentaries and TV shows.
Hobbie: Learning to stay without loud music.
Philosophy of life: No boundaries with an ounce of hope.
Achievement: Working for a UEFA Federation. It was a job I took great pride in and enjoyed doing.
2. Vee 
A brief biography about Very:
Victoria "Vee" Adeyele (23) is a musician based in Lagos, Nigeria. Vee, as she is affectionately known, was born and raised in London and moved to Lagos almost a year ago to begin her music career where she has already made great strides.
Hobbie during lockdown: Definitely sleeping for hours on end.
Philosophy of life: Live every day like it is your last.
Achievement: Performing at the Palmwine Music Festival last year.
3.Prince
Brief Details about Prince:
Prince who is the son of king says he is a very hardworking person. However, he says he is an introvert and extrovert. He says he is bringing dance moves to the Friday night party. He believes he is in the show to win the money. He also wants viewers to expect the unexpected
4. Lilo
Brief Details about Lilo;
The 23 years old dietician says she is a goal-getter and goal-driven. Even though she doesn't like people being in her business, she likes to be in charge. She hates people who don't know how to mind their business (Looks like we already have trouble in the house)
5. TrikyeTee
Brief Details about TrilyeTee
TrikyeTee loves food and is not a fan of proud people. He says he doesn't fit in with society. He already knows he will be getting into trouble because of his outspokenness. The 35-year old says he also wants everyone to watch out for his dance moves.
6.Lucy
Brief Details about Lucy
Even though she likes her space, she says she lights up the room whenever she enters a place. Lucy says she will be bringing all the vibes and fun in the house.
7. Kiddwaya
Brief Details about Kiddwaya
The 27-years old says he is funny and loves to party. He says he is bringing all the ingredients to marinate the show. He however hates spiders. He believes his confidence is mistaken for arrogance.
8. Dorathy
Brief Details about Dorathy
Dorothy says she doesn't vibe with proud people. The 24-year old says she will be causing wahala in the house. She however says she is mainly interested in the money but will also be shooting her shot in the house.
9.Praise
Brief Details about Praise
The 28-year old dance instructor says he is an easy-going person. He says he loves food and will bring life to the house.
10. Mathoni
Brief Details about Mathoni
A single mum, Mathoni speaks Swahili, loves music, and will be bringing fun to the house. The fashion entrepreneur says she is open to finding a relationship in the house.
11. Tochi
Brief Details about Tochi
He likes real people and is a very fun person. He says he is bringing a lot of drama, entertainment, and reality to the house. He promises to be himself in the house.
12. Ka3na
Brief Details about Ka3na
The 27-year old Rivers state indigene say she is the boss lady. She loves money and hates poverty. She is bringing a lot of surprises to the house.
13. Eric
Brief Details about Eric
The Edo state born fitness instructor says he is going to have fun. He says viewers should expect a lot of nudity from him. Eric says he lost his virginity at the age of 20.
14. Erica
Brief Details about Erica
Erica says she is coming with good vibes. The actress says she is going to bring out a lot of drama in the house. She dislikes attention seekers, people who don't take care of their hygiene and stress.
15. Bright
Brief Details about Bright
Bright brags different as he says he has been to almost all the states in Nigeria. He speaks Igbo, Hausa, Yoruba, and Edo languages fluently. He says he is bringing the total package to the show.
16. Kaisha
Brief Details about Kaisha
Kaisha says she is a hard-working woman. She loves to sing, dance, and have fun. The Sokoto state born beauty says there will be no dull moments with her.
17. Neo
Brief Details about Neo
Neo says he is fashionable and stylish. He says he is bringing vibes, cruise, and entertainment to the house. Neo hopes to find love in the house.
18. Tolanibaj
Brief Details about Tolanibaj
She's all about positivity. She is solely in the show to win the money. She is a Naira Marley fan that makes her a Marlian.
19. Laycon
Brief Details about Laycon
Laycon is an artist who loves to have fun. He says he is bringing fun and craziness to Biggie's house. He believes his fans and the viewers will enjoy his stay in the house.
20. Nengi
Brief Details about Nengi
Nengi is know to love travelling and good food. She wants people to just see past her beauty
BBNaiaj Housemates After Eviction
After weeks in the house, the eviction toke place and four housemates got the least number of votes. The Names are as follows:
Housemates for Week 3 Eviction
Brighto
Eric
Erica
Kaisha
Kiddwaya
Laycon
Lucy
Nengi
Neo
Praise
Prince
Tochi
Tolanibaj
Trikytee
Vee
Wathoni
checking List of Bbnaija Housemates Names 2020
You can equally check out all the names of the Contestants for the 2020 bbnaija season 5 edition African magic official website from here https://africamagic.dstv.com/show/big-brother-nigeria-s5/housemates.
---
The show will officially kick of on 19th July 2020, stay tuned.
RECOMMENDED:
BBNAIJA Housemates Photos For Season 5 2020
I hope you saw the list of BBNAIJA housemates Photos and their corresponding profiles above? 
To all the Big Brother Naija lovers, here is another season of the reality Tv show. This time, the show is being hosted in Nigeria for the First time in history.
Auditions have been concluded and we are now housemates for 2020 are released.
To this end, we promise to updates you once the contestants have been made known by the BBNAIJA 2020 producers.
Subscribe to this page in order to receive instant updates about Big Brother Naija 2021 housemates.
At this juncture, i hope you are well guided on the latest 2020 Big Brother Naija (BBNAIJA) Housemates Biographies/profiles? Let us know your mind by commenting below. Also, there is love in sharing, so, share this page with your friends online on social media.