Welcome to our article on The Biggest Russian Banks (SBER, VTBR). The Russian banking system is highly politicized, regulated and subject to the intervening whims of the Bank of Russia. It is also highly top-heavy; top banks Sberbank and VTB have more net assets than the next 20 banks combined. After these two giants, there are four other banks with total assets in excess of $40 billion: Gazprombank, VTB24, Bank Otkritie Financial Corporation and Bank of Moscow.
The Overview of Banks in Russia
Established in 1860, the Central Bank of Russian Federation acts as the central monetary authority of Russia. The Russian central bank formulates accounting rules for banks in Russia. It also performs the following functions:
Protects the Russian ruble and maintains its stability
Issues currency and manages its circulation in the domestic economy
Sets up the rules for banks in Russia on conducting banking operations
Implements foreign exchange rules
Sets and publishes official exchange rates of foreign currencies against the ruble
In the years following the global recession, Russian banks kept making headlines for all of the wrong reasons: Russian banks lost an estimated $5 billion over the Ukrainian crises; the United States and EU nations imposed sanctionsdirectly targeting the Russian financial sector; and the Russian central bankpursued heavily inflationary policies, which led to confidence issues with lenders. A Russian recession in 2014-2015 only exacerbated matters.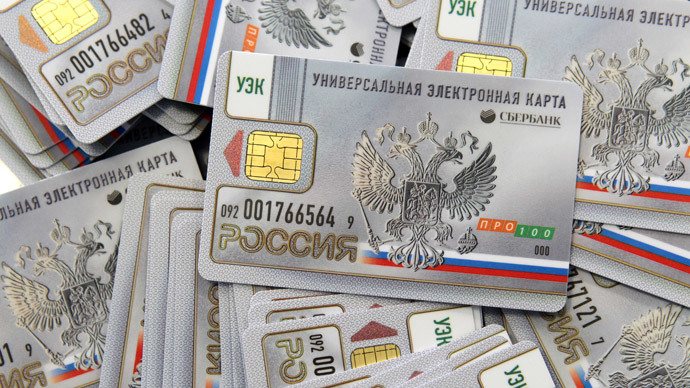 SEE The Top Natural Gas Companies Available in the World
1.Sberbank
Sberbank (SBER) was founded in 1841 in Moscow, and it has always been a joint publicly owned and government-owned institution. The Central Bank of Russia owns 51% of SBER assets, 49% of which are listed publicly.
As of 2013, Sberbank employed more than 275,000 people and had almost $490 billion in assets. The bank generated $30.5 billion in revenue in 2012. The Banker's Top 1000 World Banks listed Sberbank as the third-largest bank in Europe in 2014, as well as the 33rd largest globally.
Sberbank was roiled in controversy over funding and deposit decisions in Ukraine in 2014. The Security Service of Ukraine accused Sberbank of transferring 45 million UAH to terrorists fighting for Russian occupation.
The Biggest Russian Banks
2.VTB
Another majority state-owned bank, VTB (VTBR) was founded as Vneshtorgbank in 1990. The Russian government owns nearly 61% of VTB, with the rest listed on the Moscow exchange. VTB is registered in Saint Petersburg.
Despite being the second-largest bank in Russia by a considerable margin, VTB is actually closer to third than first. Estimates put Sberbank at 2.75 to 3.5 times larger. VTB does claim some impressive subsidiaries, including top 10 Russian banks such as VTB24 and Bank of Moscow.
List of Life insurance Companies in USA
3.Gazprombank
Gazprombank was founded in 1990 by natural gas producer Gazprom (GAZP) to provide new banking services to other gas industry enterprises. While it still retains a large focus on oil and gas , GSB now services several other sectors in the Russian economy.
Gazprombank is the third-largest bank in the Russian Federation at roughly half the size of VTB in terms of total assets. The company employs around 13,500 people and is headquartered in Moscow.
The U.S. Department of the Treasury imposed severe sanctions against Gazprombank, forbidding any American citizens from providing new financing.
4.VTB24
Self-described as a "dedicated retail subsidiary of VTB Group," VTB24 emphasizes banking services for small businesses and individuals. This includes basic checking and savings deposits, auto loans, mortgages and credit cards. The bank has a network of nearly 600 branches across major Russian cities.
5. Bank Otkritie Financial Corporation
The largest privately owned bank in Russia is the Bank Otkritie Financial Corporation, formerly NOMOS-Bank. This bank, like so many Russian banks, got its start in the early years following the collapse of the former Soviet Union. It has since accumulated more than $18 billion in total assets.
Bank Otkritie is a full-service universal bank headquartered in Moscow. It offers retail, corporate and SME banking. It is owned by the Otkritie FC Banking Group.
6.Bank of Moscow
A subsidiary of VTB, the Bank of Moscow was originally set up in 1995 as a joint-stock commercial bank with the Russian government. By 2010, talks were in place to privatize the bank. VTB acquired a majority stake in February 2011, though not without some controversy over the selection process.
Traditionally, the Bank of Moscow supports economic and social programs in the city. It also owns several foreign subsidiaries and boasts more than 100,000 corporate clients.
The above data was taken from a different source to analyze the different level of some insurance companies. From the analysis, we have been able to come out with everything on The Biggest Russian Banks (SBER, VTBR). Kindly share this article with your friends on social media below