There are many people wondering about how common syphilis can be. Syphilis is a sexually transmitted disease (STD) caused by the bacterium Treponema pallidum . it can be so complicated when it is not properly treated and worst when not treated at all. This article will enlighten you on how common the disease is.
How common can syphilis be?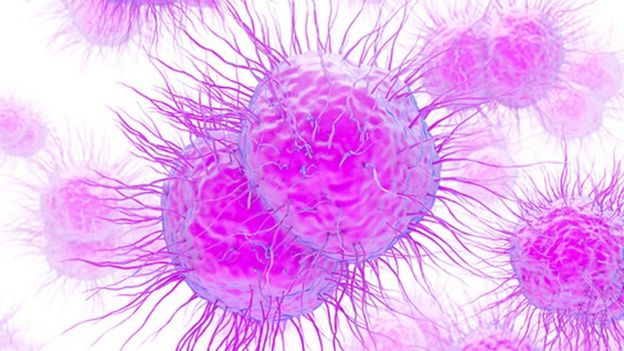 It is discovered that during 2017, there were 101,567 reported new diagnoses of syphilis (all stages), compared to 39,782 estimated new diagnoses of HIV infection in 2016 and 555,608 cases of gonorrhea in 2017.1, 2 Of syphilis cases, 30,644 were primary and secondary (P&S) syphilis, the earliest and most transmissible stages of syphilis. In 2017, the majority of P&S syphilis cases occurred among gay, bisexual, and other men who have sex with men (MSM). In 2017, MSM accounted for 79.6% of all P&S syphilis cases among males in which sex of sex partner was known and 57.9% of all P&S syphilis cases overall. However, in recent years, the rate of P&S syphilis has been increasing among MSM as well as heterosexual men and women.
Symptoms and Testing
Syphilis is a bacterial infection that can be treated with antibiotics. Its symptoms include:
sores around the genitals and mouth
a rash on the hands and feet
tiredness
headaches and joint pain
a high temperature
SEE Surgery Treatment for Stomach Cancer – Surgery treatment
Left untreated over many years, it can spread to the brain, and be fatal.
Syphilis is still relatively uncommon, making up fewer than 2% of all sexually transmitted infections (STIs) diagnosed in England 2017.
The fact that we're dealing with a small overall number of cases makes the percentage increase look more dramatic – 1,000 extra cases in 2017 equated to a 20% rise. The same number of extra cases of chlamydia would represent less than a 1% rise.
But nevertheless, there has been a steady rise with the number of diagnosed cases more than doubling in a decade – 7,137 last year up from 2,874 in 2008.
The increase in syphilis was almost all among gay, bisexual and other men who have sex with men, according to government agency Public Health England, accounting for 78% of all cases diagnosed last year.
More testing
Syphilis and gonorrhoea are both highly contagious and, unlike some STIs, can be contracted through oral sex.
On top of changes to sexual behaviour, more people are attending STI clinics meaning more cases of syphilis are being diagnosed. So that's likely to explain part of the rise.
And men who have sex with men are more likely to get tested, so it's possible there are more people with undiagnosed infections in the rest of the population.
Sexual health clinic attendances increased by more than 10% between 2013 and 2016, and by about 30% among men who have sex with men.
But the increase in infections has outstripped the increase in testing, suggesting there's been a genuine rise in STIs.
Budget cuts to sexual health services have also been pointed to as a possible cause.
How do people get syphilis?
Syphilis is transmitted from person to person by direct contact with a syphilitic sore, known as a chancre. Chancres can occur on or around the external genitals, in the vagina, around the anus , or in the rectum, or in or around the mouth. Transmission of syphilis can occur during vaginal, anal, or oral sex. In addition, pregnant women with syphilis can transmit the infection to their unborn child.
I hope at this juncture, we have been able to guide you on how syphilis can be. kindly share it with friends.
Also read,
Questions you should Ask Your Doctor about Stomach Cancer
Surgery treatment of stomach cancer
Different ways of testing for cancer
How to cure eczema Fast and permanently
What are the symptoms of typhoid?